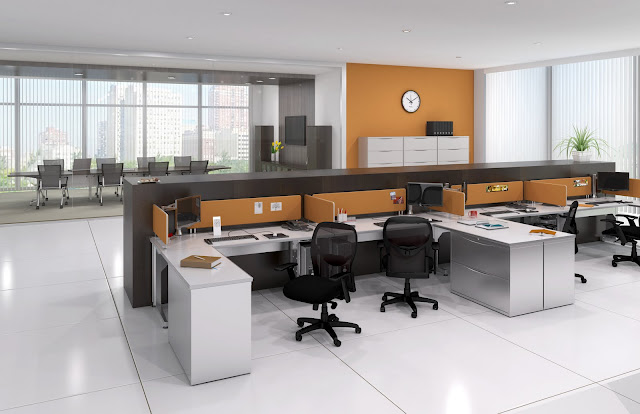 PROMOTE A PRODUCTIVE OFFICE ENVIRONMENT THROUGH EFFECTIVE CLEANING
According to a study done by ISSA, unplanned absences due to illness can cause a 54% decrease in productivity/output. Facilities maintained through a managed cleaning program reduce the probability of employees catching the common cold and influenza by 80%.
The office is where the main day-to-day tasks of a business take place; it is also where employees spend forty hours of their week. Promote a productive environment through a clean work space by utilizing BCW Group's extensive range of cleaning, disinfecting, and sanitizing products.
Protect the items and surfaces against the growth of mold, mildew, fungi, algae, and bacteria which cause staining, odor, and discoloration.